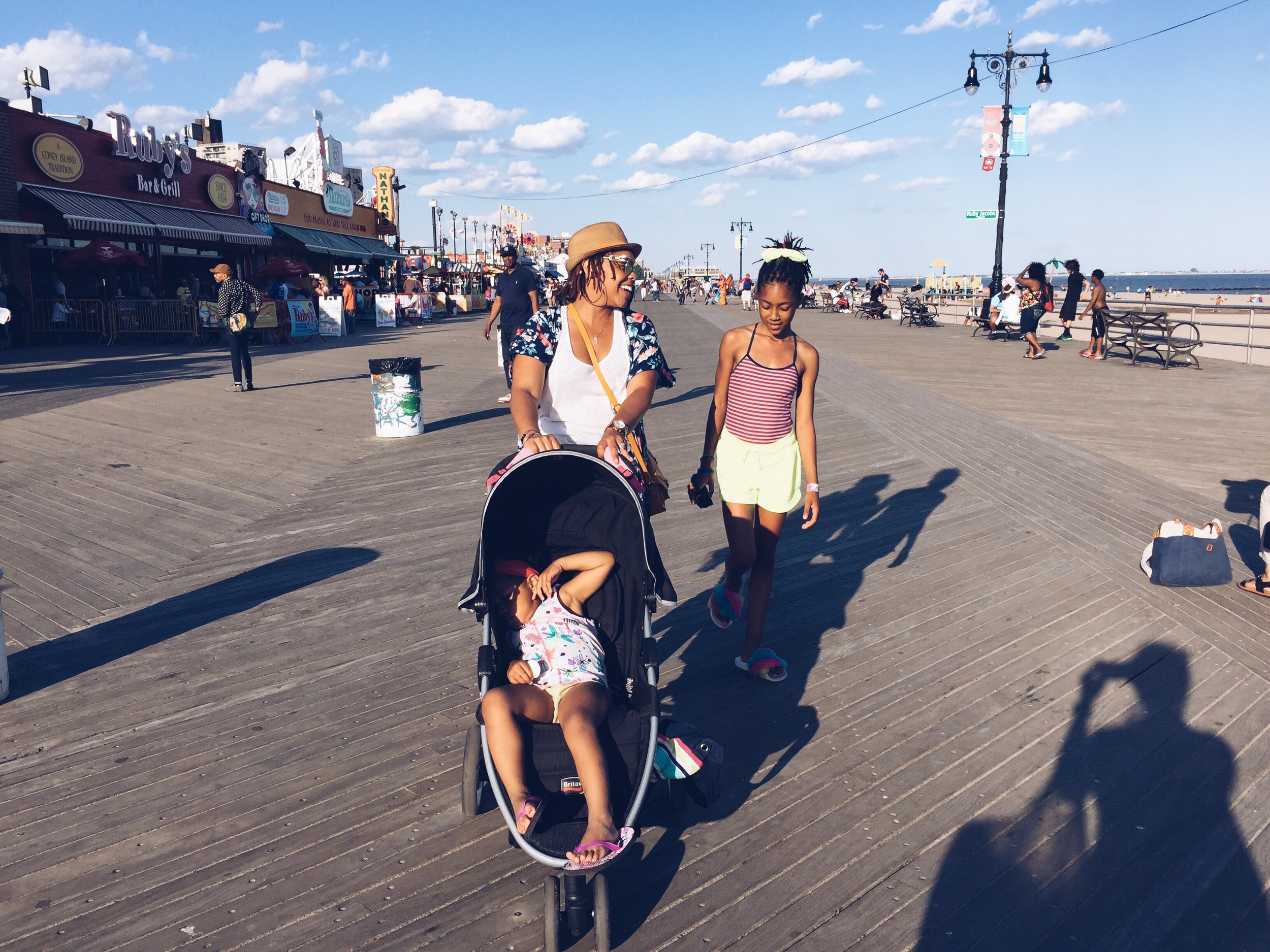 You would never catch me traveling alone with 2 kids, let alone on a road trip that is almost 9 hours each way!!!!
But when my husband so kindly graduated from law school he forgot to mention he had one last hurdle of passing the bar exam! Which calls for a study schedule of a minimum of 8 hours of extreme focus a day. This was also my first summer off since having children, as I have recently transitioned into the school system. So I went into summer understanding that I would have to put on my big girl panties and make it a solo parenting summer!
So what was my plan...as much unstructured time as possible. Moving at our own pace, spending time in places that our hearts desired for no specific reason, and most importantly feeling peaceful and content.
Fast forward....
An old high school friend of mine has a beautiful video series called "The Hard Part Show". Where he spends a maximum of 15 minutes every Monday morning with an visual yet inspirational spin on some note worthy topics. The topic that stuck with me was "Contact is easy, connecting is the hard part". In this series he explains that our electronics have somehow assisted with an increase of disconnection in real relationships. He furthers states that a text is better than a "like", a call is better than a text, and a visit/experience with someone is most valuable because it is in those times where we are truly "connecting" with one another. See below for better detail....
It had hit me suddenly that this unplanned time needed to be spent reconnecting with those around me. So how was I to do this with 2 children alone? Instead of thinking of them as a burden to establishing connections and relationships with the people I feel I have neglected physically, I decided to include them. Because after all they are an extension of me, and essentially these people are apart of their village. So with this unstructured time and my need to feel more connected, a road trip to the East coast to visit a couple of my favorite girls was on the menu!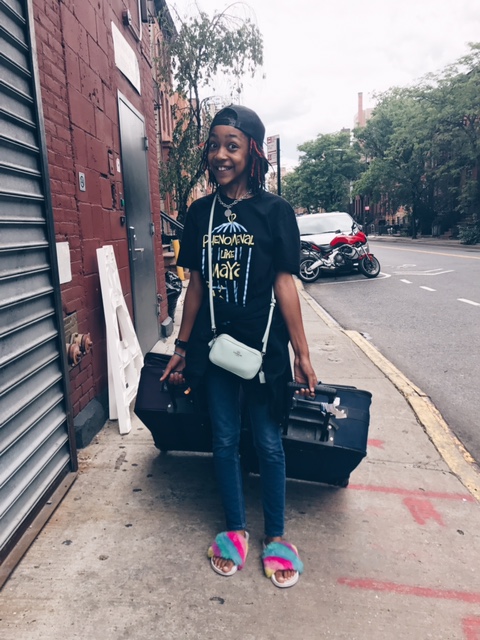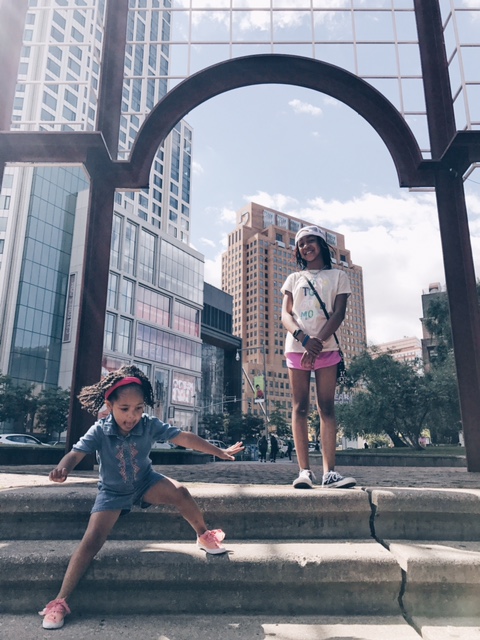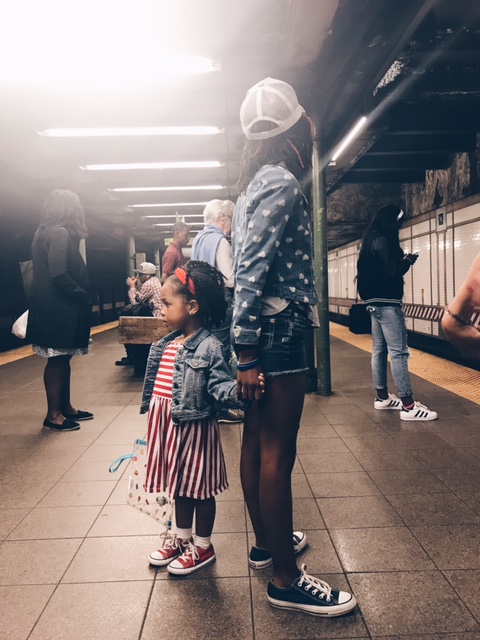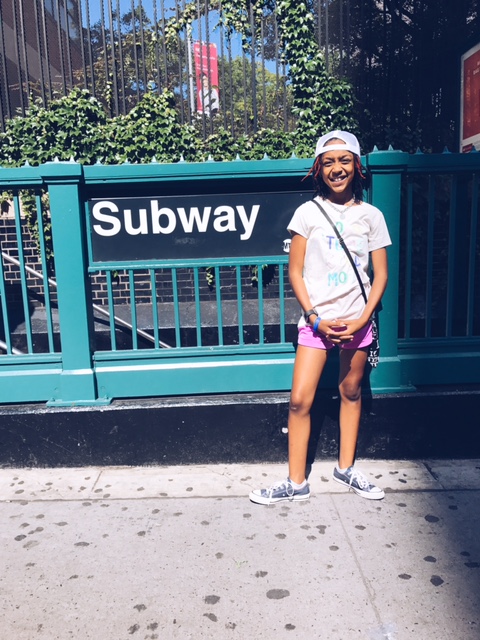 So how did I do it, right?
Top 7 tips:
1. Preparation is key: I spent a huge amount of time thinking about how I was going to keep the kids busy while I needed to have my eyes on the road. I received a few suggestions from some of my mommy friends who suggested a back seat car organizer to fill up with busy work. I found some really inexpensive one's at Target, matched it with a cart load of items from the dollar section and viola! It was like Christmas! I packed Karter's (3) organizer with materials such as play-doh (use an aluminum tray to play), coloring books, stickers, her favorite movies and books and she loved it. Kennedy (10) had crossword puzzles, ear phones for music, a canvas with paint markers, slime she already prepared, and good reads. Not going to lie, having Kennedy who can be a little bit more hands on with helping was key. She was able to set things up, and keep her sister entertained with tons of silly faces and car performances.
2. Songs and car games: We all know that toys only last so long. Mama had to begin to get creative. I begin to think of the times my own parents would take me on long car rides and how we didn't have devices to keep us busy. So I took it back to eye spy, identifying cars, and asking every semi truck to beep the horn. Both my girls face would light up when a truck driver would do something silly, or when they could guess what I was thinking with infinite options.
3. Portable potty seat: I hate public restrooms, and so do both the girls. To ease both our anxiety about restroom breaks which we only took 2 each way. I brought a simple portable potty seat that I kept in a bag (easy to carry), restroom breaks suddenly became a breeze!
4. Snacks: I refused to pay for fast food and junk during the ride. I packed up plenty of healthy snacks and drinks to keep the girls munching. I packed a few treats (candy) as a reward throughout the way to encourage them to push through to the end!
5. Be flexible and patience: It's going to get rough, hard, and there will be moments the kids will try to break you. But roll with it, the great thing about our rode trip is that we weren't working on anyone's schedule but our own. We were in no rush, although I wanted to get there. But I also understood I had children who are impulsive, and developmentally hard to entertain for those long hours. So if we needed to pull aside to stretch, do a few jumping jacks, we did it. Made for a easier car ride for all of us.
6. Work around nap schedules: I left super early (4am) because I knew the girls would be exhausted and sleep for a few more hours. So a 8 hour trip with 3 hours being rest, the girls were only awake for about 5 hours! This also goes for wherever you visit. I respected Karter by allowing her to nap when she needed. I didn't force her to be present. I packed a light weight stroller and if baby girl needed a break she knew she could do so. The same goes for Kennedy. If she was tired, I didn't force her to push through. It doesn't make for a good experience when the kids are aggy from being exhausted. So I allowed them to rest and enjoy the scenery and quiet time. Vacation doesn't have to equate to movement. There is beauty in staying still and just enjoying the surroundings.
7. Have friends who love you enough to love your children: I pick my friends like I pick my fruit, very carefully. The friends I find myself still having relationships with are the one's that have evolved with me personally. My best friend Kristin has no children and is super career focused, but she also knew how important providing my girls with a unforgettable experience as well as being nurturing. So she did precisely that. She was caring, fun, made healthy boundaries, and was super accommodating for both of them. She provided them with love and loved their mommy, and it was beautiful to witness. By the end of the NYC trip they were asking to live with Aunty Kristin. My other best friend, Fatima, has children who are the same exact age as my girls. Although her girls were still in school, she made her girls schedule flexible because she understood the importance of them connecting. We allowed for the girls to bond organically and sat back as they reminded us of how much fun we had growing up together!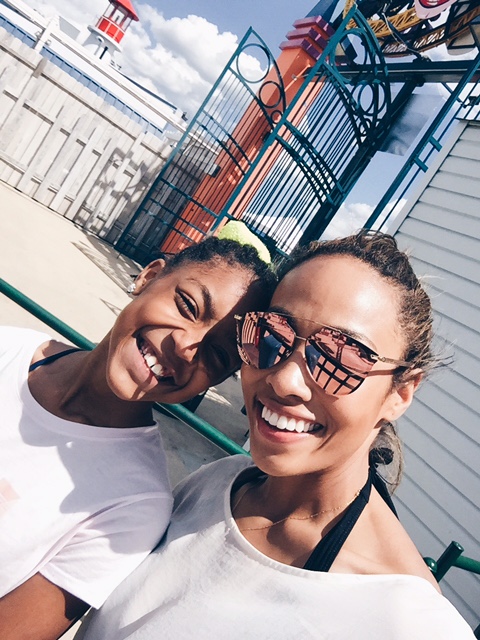 For me this trip was about feeling confident in my womanhood. Understanding that having my husband next to me is sufficient but I am also enough, and enough for my children alone. In that definition of womanhood comes a responsibility of friendship. To show the people around me that I love them more than a Facebook like and more than a group text. I want to connect with all the layers of me because my life is not one dimensional. I love that my girls know that they are loved beyond their immediate family members and so is their mama. I also love that they can observe me having healthy relationships with other women and can actually witness what that looks like. Everything I do sets a tone on how I see them operating as healthy adults. So yes they see their mom taking videos and showing love on IG. But they also see me traveling, having conversations, laughing, crying, and discovering with those same people because I am strong enough to do so, and because I am not only their mother but a daughter, sister, wife, friend, therapist, etc. This trip was nothing short of amazing. I would drive around the world just to catch those organic smiles and wide eyes of pure happiness and discovery. I would also drive around the world to tell the people I care about that I actually care. Vacation 1 for summer is in the books, who knows where we are headed to next.....
BK subways, Wall Street, Statue of Liberty, 9/11 memorial, and Time Square!
Coney Island Beach and Boardwalk!
Prospect Park: Brooklyn Library and Brooklyn Museum